Mr Gay UK
Mr Gay UK
Mr Gay UK is a British annual beauty contest for gay men, with regional heats held in gay nightclubs with a grand final usually at a gay venue. The contests is owned and promoted by gay entrepreneur Terry George.
HISTORY OF MR GAY UK
Every year, hundreds of lads compete at venues around Britain for the title of Mr Gay UK, but what exactly happens, and what is Mr Gay UK?
For many, entering the contest is a fun evening out, meeting other lads, being centre of attention for an hour or so, and maybe coming away from the Finals with a big money prize and the title of Mr Gay UK.
The first step is taking part in a heat, held at clubs and pubs all around the UK during March, April and May. Many of the heats have their own prizes for first, second and third places, but the prize on everyone's mind is getting through to the Grand Final.
The format is almost the same for the heats and the final. Each contestant is interviewed on stage about their likes, dislikes, hobbies and job to give a feel about their personality, then a panel of judges choose their favourites.
At previous years Finals the contestants had the additional task of modelling their 'fantasy' wear – plenty of firemen, sailors and leather lads that night!!
The judges select a winner, who is then crowned by the reigning Mr Gay UK. A full and hectic social calendar ahead is guaranteed as magazines, venues and promotors each try and get you onto their front covers or at their events. Pride celebrations are the biggest PA's – sometimes going on stage in front of crowds of over 150,000!
Pride is also the real motivator behind Mr Gay UK. Pride in who we are as gay people. Mr Gay UK is about being visible, with journalists and TV crews attending from both the UK and overseas, reporting the event around the world, hopefully giving every gay man a feeling of belonging and community.
Our gay American cousins cottoned on to the idea of showing off the male form a bit sooner than we did. But, back in 1982, a fledgling Adult Mail-order company, in an effort to promote a new product, pioneered the first national male beauty contest.
Named after their brand of aromas, the 'Mr Hardware' competition was launched to build up the profile of the company and also to find a hot, spunky male to claim the title. BBC 2 filmed the event at Heaven in London (albeit under the title of 'Something For the Ladies') and the male beauty pageant was born. It was a first of many firsts and the sudden publicity of the event captured the imagination of the gay press, and gay men in particular, everywhere.
In 1984, promoter Bryan Derbyshire took control and changed the competition name to 'Mr Gay UK'.
He held the event in various clubs up and down the country until he sold the title to two enthusiastic young guys. Enter Terry George and Michael Rothwell.
It was their determined aim to make Mr Gay UK a truly nationwide competition. In 1993, twenty-one venues from around the country staged a heat with the winner going on to represent his pub or club in the Grand Final.
The Flamingo in Blackpool played host to this fabulous extravaganza and the lucky winner, Anthony Morley, received £1000 in cash, plus a holiday and clothing. He also walked straight into celebrity status, appearing on stage at London's 'PRIDE', being the guest of honour at many gay fund-raising events, officiating at special club nights and even opening a new Gay Complex in Gran Canaria.
The build up to the final was recorded by the prestigious 'Man for Man' video company and caught the contestants pumping muscle and having a great time at a local health club prior to the main event. On its release, 'Mr Gay UK 93' went straight into the HMV Video Top Ten. The event had arrived. The following year, over 30 venues were keen to hold heats of what was fast becoming an integral part of the gay calendar. So much that Channel 4 despatched a video crew to follow Ralph Hutton, one of the contestants from his home in the Lake District through to the final.
Ralph was a little nervous about the media interest but decided that is was 'as good a way as any to come out' and during the filming that's just what he did.
After the programme, Passengers, was transmitted Ralph received letters from all over the country from other young gay guys who had identified with his predicament or who were asking for advice. However, Ralph was not to be successful as the Grand Final returned to its earlier roots by taking over Heaven.
With Lily Savage acting as Mistress of Ceremonies and a selection of Gay personalities including Jean Paul Gaultier, Michael Cashman and East 17 manager, Tom Watkins. It was Mancunian David Jackson who gained most votes and walked away with the title and £3000 cash.
1995 saw even more pubs and clubs wanting to become involved in the gay event, as capacity crowds filled the venues at each heat. Keeping with the idea of making it a truly nationwide competition a trip to Northern Ireland received maximum publicity when a group of religious fundamentalists tried to get the competition banned. They unsuccessfully picketed the Parliament Bar in Belfast, where the heat was being held and a 'packed to the rafters' crowd whooped and cheered their winner.
To fulfil the concept of taking Mr Gay UK to as many places as possible, the organisers have always been keen to get support in the form of sponsorship from as many companies as possible. Clone Zone, Hom, Levi's, Uranian Travel, Lee Cooper, Absolut Vodka and Don't Panic have all added to the success over the years but
1995 saw the biggest single sponsor in the shape of phone line operator Gay X Change. Their involvement made for a very spectacular final at Manchester's 'infamous' Hacienda as a packed to bursting point club watched the hunky and horny 35 year old, Lance Trimble take home the now massive first prize of £5000 in cash.
Over the past few years the Mr Gay UK competition has grown in stature and importance as it is the only gay event that travels the country giving everyone an opportunity to be part of the fun. Hundreds of brave souls have paraded their hunky frames to literally thousands of happy and enthusiastic customers all over the UK.
Thanks to Gay X Change who again become the main sponsor, in 1996, we offered Mr Gay UK as an opportunity to revel in the positive aspects of being gay, have fun, and be confident in our own style and sexuality.
London's Astoria was home to the 1996 final, with Jason Donovan ditching his coat of many colours to present the event. The packed venue saw 19 year old Roy Fairhurst scoop the honours.
For the 1997 Final Birmingham was chosen, helping boost the first ever Pride event held in the city. Host Mark Little, aided by judges Danny La Rue, Scott Neal & Jonathan Kerrigan voted lift engineer Shaun McVeigh the winner.
1998 and 1999 saw the competition of Channel 5 with viewing figures of over 1 million.
UPDATE – 21st August 2016

 
We're getting 'Mr Gay UK' up (for sale)!
Are you interested in buying and running this successful competition?
The 'Mr Gay UK' competition is the longest, biggest and hottest of its kind in the UK.
It's been hard…but we made the decision after all these years to give someone else a shot, at owning and running this.
Could that fresh blood be you?
Interested?
Contact: admin@mrgayuk.co.uk
Or Call: 08701221166
This sale includes the intellectual property, Mr Gay UK Ltd company, Trademark and archive.
But hurry before it's gone!
Past Winners 
2013 STEWART HATTON JR
Age:28
Occupation:Model
Home:South Shields
Stewart is a choreographer, model and performer, with a great zest for life.
2012 LEROY WILLIAMSON
Age:27
Occupation:Manager
Home:Sheffield
Is a Manager of a charity who support LGBT young people.

2011 SAM KNEEN
Age:22
Job:Hairdresser
Home:Cardiff
Sam, winner of Mr Gay UK 2011, is a hairdresser from Cardiff.
2008 DINO GAMECHO
Age:19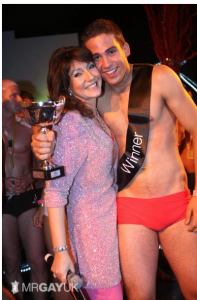 Job:Student
Home:Cardiff
Dino is from Cardiff and is a student in London.

2007 DANIEL BROUGHTON
Age:21
Job:Stage Manager
Home:Blackpool
Daniel Broughton is from Blackpool and is a stage manager.
2006 MARK CARTER
Age:23
Job:Police Man
Home:Huddersfield
Mark is a policeman from Huddersfield, but won his heat in Birmingham.

2005 RICHARD CARR
Age:24
Job:Events Manager
Home:Birmingham
Richard is from and won his heat in Birmingham and went onto be an events manager at the club he represented.
2004 MARK ROBERTS
Age:23
Job:Plasterer
Home:Walsall
Mark Roberts

2003 JARROD BATCHELOR
Age:23
Job:Fireman
Home:Newport

2002 ROB CONN
Age:24
Job:IT manager
Home:Bristol
Rob Conn from Bristol has won the Mr GAY UK 2002 competition at The Nightingale in Birmingham, hosted by Craig Phillips, winner of the first Big Brother.

2001 CARL AUSTIN
Age:23
Job:Events Manager
Home:Manchester
Carl Austin wins Mr Gay UK 2001 – Manchesters Carl Austin has won the coveted title of Mr Gay UK.

2000 HARRY FRENSH
Age:19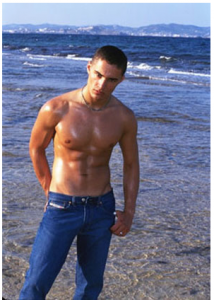 Job:Lifeguard
Home:Glasgow
We searched the UK high and low this year to find the new Mr Gay UK, last night played host to the grand final at DNA in Birmingham. just 19 years old and representing Bennet`s in Glasgow.

1999 MARK LEDSHAM
Age:20
Job:Business Student
Home:Manchester
Mark Ledsham a 20 year old business student from Manchester has won Mr Gay UK 1999. The Grand final was hosted by the lovely Jane Mcdonald and broadcast again for another year on Channel 5 where figures reached over 1 Million.

1998 BEN HARRIS
Age:25
Job:Builders Mate
Home:London
Mr Gay UK 1998 Winner Ben Harris – 21 years old – builders mate from London
1997 SHAUN MCVEIN
Age:22
Job:
Home:Manchester
Shaun McVein, from Manchester. Shaun, won the title out of 27 finalists only the previous week in the 'Grand Final' at, The Dome, in Birmingham.

1996 ROY FAIRHURST
Age:18
Job:DJ
Home:Leeds
Roy Fairhurst scoops the honours at this years Mr Gay UK final. The London Astoria played host to the grand final for Mr Gay UK 1996.
1995 LANCE TRIMBLE
Age:19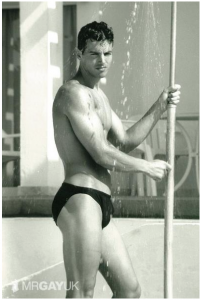 Job:
Home:Birmingham
In front of a packed to bursting point Hacienda, Manchesters infamous nightclub Lance Trimble has been crowned this years Mr Gay UK.

1994 DAVID JACKSON
Age:21
Job:DJ
Home:Manchester
Manchester stole the show this year as Mancunian David Jackson gained the most votes and walked away with the coveted title of Mr Gay UK.
www.facebook.com/MrGayUK
Source: Mr Gay UK