2.5 Years Since Mark Ward Gave Evidence To the Infected Blood Inquiry
Today marks more than 2.5 years on from giving my oral witness statement to the Infected Blood Public Inquiry.
Sadly, we are still seeing a victim of this scandal die every ninety six hours, as the commitments made by the British government remain without action.
In my closing statement I spoke from the heart and I wish to repeat those words again today:
"I would like to start by paying tribute to the thousands of victims caught up in this disaster. The everyday people who have demanded answers along with justice for far too long. To those little boys labelled as the "doomed" ones who never had the chance to grow up whose voices were stolen from our community. The family's torn apart living in fear of stigma, attack, hatred and cruelty. The brave people who have spoken out placing their lives at risk to make the world more understanding and one in which attitudes are changing".
"I sit here in front of you as living proof of what atrocities can be afflicted upon a child. Damaged, yes but with those who are unable to attend in my heart".
To all my fellow blood brothers and sisters in the UK, Australia, New Zealand and around the world my love and support, as well as the fight for justice continues.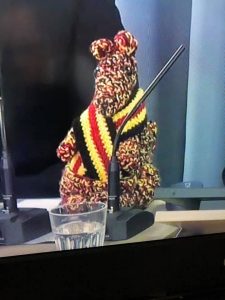 Norman the Australian Tainted Blood Kangaroo sat proudly with me as I gave evidence to the #InfectedBloodInquiry
The Australian government has completely ignored their Haemophilia victims and in some cases used threats to patients treatment supply. Using blackmail to prevent victims from taking legal action.
Justice delayed is justice denied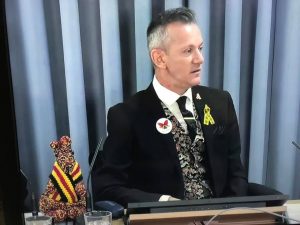 You can watch the evidence I gave by clicking the link below: