LGBTQ+ & Covid-19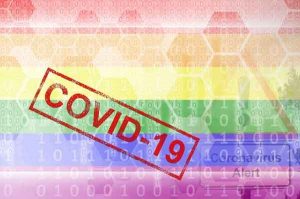 Impact of the COVID-19 pandemic on the LGBT community
The ongoing COVID-19 pandemic has had a significant impact on the LGBT community. More than 220 pride celebrations around the world have been canceled or postponed, as of April 3, 2020. Global Pride, an online event with numerous national hosts, has been scheduled for June 27, 2020.
LGBT Asians have faced increased discrimination in line with xenophobia and racism related to the pandemic. LGBT seniors are also more likely to encounter isolation and therefore other health issues.
National health organizations have warned that some members of the LGBTQ community may be "particularly vulnerable" to the effects of the disease. Reasons for the increased risk include higher rates of cancer, HIV, and smoking, as well as health care discrimination. There are also concerns about reduced support for LGBTQ people, particularly those who are homeless, and unsafe family environments. In March 2020, more than 100 LGBT rights organizations signed an open letter asking U.S. public health officials to address this issue. Signatories included GLAAD, the Human Rights Campaign, and Lambda Legal. The letter was organized by the LGBT National Cancer Network with support from GLMA: Health Professionals Advancing LGBTQ Equality, the National Queer Asian Pacific Islander Alliance, the New York Transgender Advocacy Group, Services & Advocacy for GLBT Elders (SAGE), and Whitman-Walker Health.
Many LGBT+ dating websites have shared ways to prevent coronavirus infections. Grindr and Scruff downloads decreased in Italy and Spain.
LGBTQ+ Covid-19 News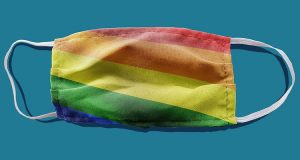 OnlyFans Reports 42% Rise In Accounts Due To COVID-19 Lockdown In UK
Global Pride Future Uncertain Even After 57 Million People View Broadcast
Pet Shop Boys – West End Girls (New Lockdown Version)
COVID-19: LGBTQI+ People Facing Crisis Point in Commonwealth Countries
Coronavirus: South African Government Criticised For Excluding LGBT+ Refugees From Relief
Lockdown Live: Queer Artist Jack Panther Discusses New Single 'This Dream'
COVID-19: NZ Bar To Test What Post Lockdown Nightlife Looks Like
COVID-19: Increased Homophobia in South Korea After Gay Bar Infections
Report Finds Rainbow Community Becoming Targets During Coronavirus Pandemic
COVID-19: Polish Gay Couple Hand Out Rainbow Masks on the Streets
Donations Needed as Lockdown Hits DSG Youth Mental Health Charity
UK Support Organisation Urges LGBTI+ Youth To Delay Coming-Out During Lockdown
Coronavirus: NZ Keeps Gay Blood Donation Laws at 12 Months, Decision Delayed in Australia
Coronavirus Cover: Police Raid LGBTQ Homeless Shelter in Uganda
Idaho Governor Signs Anti-Trans Bills Into Law Under Covid-19 Smokescreen
Coronavirus Threat: Gay Couple Asked to Leave Apartment Building