CONVERSION THERAPY – 2020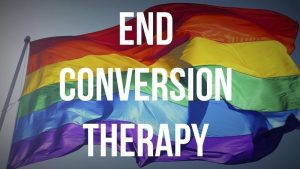 No one should be told their identity is something that can be cured.
Yet many lesbian, gay, bi and trans people are being poorly treated by health and social care services, including by staff who believe that sexual orientation or gender identity is something that can be 'cured'.
In fact, our Unhealthy Attitudes (2015) report found that 10 per cent of health and care staff have witnessed colleagues expressing the belief that lesbian, gay and bi people can be 'cured' of their sexual orientation.
On the basis of this and wider evidence, we are calling for central government to publicly condemn this practice and take further steps to ensure the practice is unavailable.
We are also calling for health and social care leaders and regulators to communicate a clear message to psychotherapists and counsellors that trying to 'cure' lesbian, gay, bi and trans people is both harmful and dangerous.
What is 'conversion therapy' or 'cure' therapy?
Conversion therapy (or 'cure' therapy or reparative therapy) refers to any form of treatment or psychotherapy which aims to change a person's sexual orientation or to suppress a person's gender identity. It is based on an assumption that being lesbian, gay, bi or trans is a mental illness that can be 'cured'. These therapies are both unethical and harmful.
In the UK, all major counselling and psychotherapy bodies, as well as the NHS, have concluded that conversion therapy is dangerous and have condemned it by signing a Memorandum of Understanding (PDF). We are working to make sure that this covers gender identity too.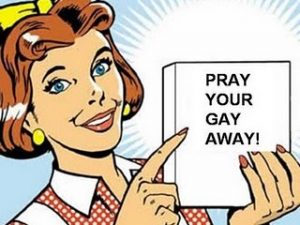 Polish Bishops Call For Conversion Therapy Clinics to be Opened
Queensland Becomes First Australian Jurisdiction to Ban Gay Conversion Therapy
BBC Under Fire For Unbalanced Report Described As Pro-Conversion Therapy
Boris Johnson Confirms Plans to Ban Conversion Therapy in UK
Jacinda Ardern Wins Gold Star for COVID-19, Still Failing on Conversion Therapy and Gender ID Laws
Forced Conversion Therapy On Teens Suggested By Leading Israeli Rabbi
Conversion Therapy: Our Human Rights are Still not a Human Reality