International Transgender Day of Visibility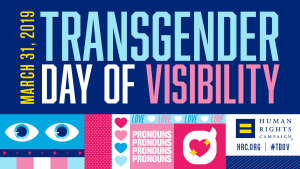 International Transgender
Day of Visibility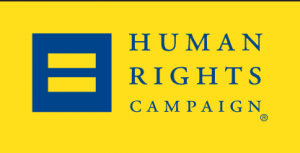 Transgender people come from all walks of life. We are your coworkers, family and neighbors. We are 7-year-old children and we are 70-year-old grandparents. We are a diverse community representing all racial and ethnic backgrounds, as well as faith backgrounds.
International Transgender Day of Visibility is honored every year on March 31 and is a time to celebrate transgender people around the globe and the courage it takes to live openly and authentically, while also raising awareness around the discrimination trans people still face.
Resources
For further information Click on the link below: 
https://www.hrc.org/resources/international-transgender-day-of-visibility
Trans Day of
Visibility 2020
For Trans Day of Visibility, Sarah O'Connell invited friends to share why it's important to be a Trans ally!
Featuring: Katherine Ryan, Stephen Fry, Jameela Jamil, Judd Apatow, Denise Welch, Matt Lucas, Frankie Boyle, Tara Strong, Hugo Boss, Nigella Lawson, Paul Feig, Dustin Rhodes, Christina Bianco, Sander Jennings, Grey DeLisle-Griffin, Tom Read Wilson, Greg Proops, Lou Sanders, John Robins, Paul Walter Hauser, Suzi Ruffell, Jeremy Vine, Bec Hill, Tom Allen, Laura Lexx, Stephen Bailey, Jessica Fostekew, Colin Mochrie, Susie Green, Derrick Barry, Janey Godley, Dawn Butler, Harriet Thorpe, Linda Riley, and Gaby Roslin!
Please subscribe, share, comment and give a thumbs up!