Global Anti-LGBT Headlines 2018
Prejudiced against or opposed to homosexuality or homosexuals.
Homophobic attacks on gay/bi-sexual people (queer bashing) are sadly a very real threat today. These criminal offences can be for robbery, discrimination, or for more sinister reasons.
Stephen Fry takes on global anti-LGBTI leaders
This important documentary should be shared with all people.
The LGBTQI community continues to face oppression, arrest and in some countries death just because of who they are, how they look or who they love.
The haters need to be called out and Stephen Fry is doing just that.
Anti-LGBT & Homophobic News Headlines 2018
Anti-LGBT rhetoric and anti-gay slogans are themes, catchphrases, and slogans that have been used against homosexuality or other non-heterosexual sexual orientations and to demean lesbian, gay, bisexual, and transgender (LGBT) people.
https://gaynation.co/rainbow-flag-exorcised-and-burned-by-catholic-priest/?utm_source=Eik%C5%8Dn+News&utm_campaign=0763a5540e-RSS_DAILY_EMAIL_CAMPAIGN&utm_medium=email&utm_term=0_006b3dcac3-0763a5540e-558951501
Horrific Video of Transgender Woman Being Burned Alive in Pakistan Emerges
'AIDS Boy,' 'Dog,' And 'Disgrace To Society': How Russia Greets Gay Men Seeking Asylum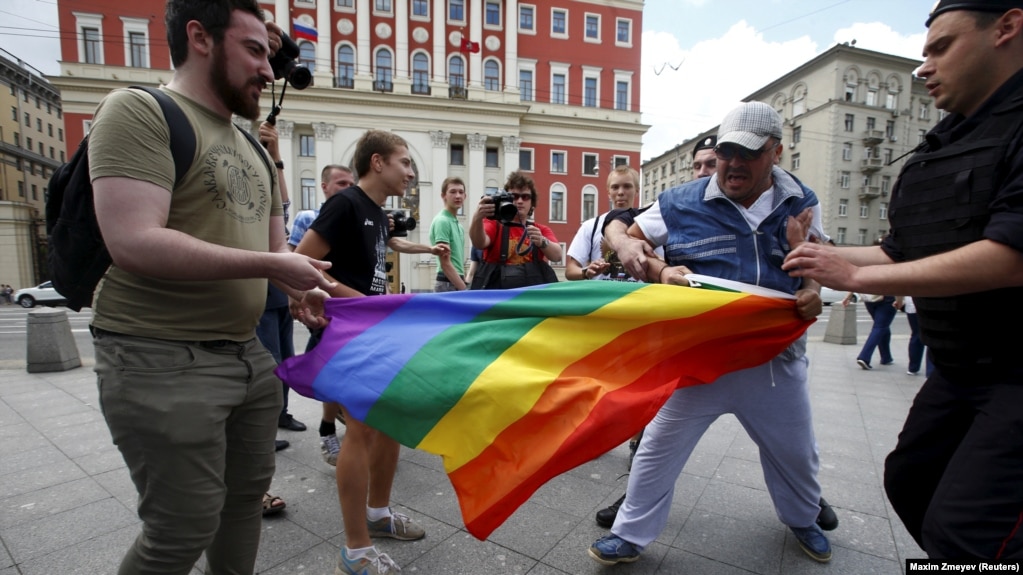 In mid-July, a gay, HIV-positive foreigner arrived at an immigration office in Moscow seeking asylum in Russia. Unlike in his native Uzbekistan, where sex between men is punishable by up to three years in prison, Russia has not criminalized homosexual relations.
But as he and his lawyer discussed his case with an immigration officer, their interlocutor made clear she had no sympathy for people like him.
"If it were up to me, they would all be put up against a wall," the officer with the Moscow branch of the Russian Interior Ministry's Main Directorate of Migration Affairs said, according to audio of the conversation obtained by RFE/RL.
At one point in the conversation, the officer, who said she herself hailed from the applicant's Central Asian homeland, switched to the man's native language to express her disapproval of the man's sexual orientation.
"Cursed be your father. Do you understand me, dog?" she is heard saying in Uzbek.
The officer's comments are now the subject of a formal complaint to Russian authorities by the applicant's lawyer on behalf of a rare subset of individuals seeking refuge in Russia: gay men.
Continue Reading:
https://www.rferl.org/a/russia-fay-asylum-seekers-greets-aids-boy-dog-disgrace-society/29473949.html
Uganda bans music, arts festival due to 'homosexuality'
Uganda's Minister for Ethics and Integrity, Simon Lokodo, has banned a popular and highly publicised international music and arts festival schedule for the weekend.
Mr Lokodo said the government had "information that open sex, noise, homosexuality, LGBTI will be part of" the Nyege Nyege festival, which was to be held on September 6-9.
Continue Reading:
http://www.theeastafrican.co.ke/magazine/Uganda-ban-festival-Nyege-Nyege-homosexuality/434746-4743652-1mup88/index.html

Shocking video shows homophobes destroying LGBTI stand at street fair in Poland
The attack comes just a week before the city hosts its first Pride parade

Five people attacked and destroyed an LGBTI pride display at a street fair in a small city in Poland.
Organizers from local LGBT group Lambda Szczecin organized the fair alongside fellow rights groups, Equality on Waves. Szczecin is a small city in north-west Poland will host a Pride parade on 15 September.
The fair was supposed to be an inclusive, family friendly event.
Watch & Continue Reading:
https://www.gaystarnews.com/article/shocking-video-shows-homophobes-destroying-lgbti-stand-at-street-fair-in-poland/#gs.r5Cd3z4
Catholic Church in Cuba opposes gay marriage
Cuba's Catholic Church is calling on Cubans to reject a plan to legalise gay marriage. 
Under the country's proposed new constitution, marriage would be defined as between "two people" rather than between "a man and a woman." The proposed change has been spearheaded by Mariela Castro, the daughter of former president Raul Castro.
But Santiago de Cuba Archbishop Dionisio Garcia called on Cubans not to "ignore what nature has given us" for fear of "regrettable consequences."
Continue Reading:
https://www.premier.org.uk/News/World/Catholic-Church-in-Cuba-opposes-gay-marriage
'Making Amends to God': Militant Christians To Rally Against Malta LGBT Pride
A group of hardline Christians will gather in Valletta a day before the annual Malta Pride festival to protest against LGBT rights.
The protest event was uploaded to Facebook by 'Pro Malta Christiana', a group which describes itself as a lay Catholics who follow the path of Plinio Correo de Oliviera – a late Brazilian Catholic activist who had described homosexuality as "the number one enemy of the family".
Continue Reading:
https://lovinmalta.com/news/making-amends-to-god-militant-christians-to-rally-against-malta-lgbt-pride 

This Christian group that 'loves' LGBTI people may have ulterior motives
Is this group very cleverly disguising the fact it offers gay cure therapy?
A warning has circulated around youth LGBTI networks in Singapore to be wary of a Christian group which appears to be LGBTI friendly and is targeting them on Facebook. But upon further research people have realized if offers 'gay cure' or conversion therapy.
Young LGBTI people started noticing ads for the group TrueLove.is pop up regularly when they logged into Facebook. Youth group Young Out Here circulated the warning.
Continue Reading:
https://www.gaystarnews.com/article/this-christian-group-that-loves-lgbti-people-may-have-ulterior-motives/#gs.U7IZzN4 
Apple blocks the Gay Pride watch face in Russia
For a company that is usually very LGBTQ supportive, it's sad to see
Russia continues to heavily discriminate against the LGBT community, and Apple has quietly complied and blocked its rainbow Gay Pride watch face for any Apple Watches linked to an iPhone with its locale in Russia.
Continue Reading:
https://www.techspot.com/news/76244-apple-blocks-gay-pride-watch-face-russia.html 
Pope's Comment Regarding Sending Gay Children to Psychiatrists Omitted by Vatican
UK to sign post-Brexit trade deal with three countries that criminalise homosexuality
The deal is with six countries across the south of Africa – Botswana, Lesotho, Mozambique, Namibia, South Africa and Swaziland.
Of the six countries, three – Botswana, Namibia and Swaziland – criminalise homosexuality, while a further two – Mozambique and Lesotho – have zero protections for LGBT people.
Police arrest 57 suspected homosexuals in Lagos
The Lagos State Commissioner of Police, CP Edgal Imohimi, confirmed the arrest to newsmen during a news conference.
The Lagos State Police Command on Monday said it had arrested 57 persons suspected to be involved in homosexual activities in the Egbeda area of the state.
The Lagos State Commissioner of Police, CP Edgal Imohimi, confirmed the arrest to newsmen during a news conference.
He said that the suspects were picked up on Sunday at 2 a.m. while they were performing gay-initiation for newly recruited members.
Continue Reading:
https://www.pulse.ng/news/local/police-arrest-57-suspected-homosexuals-in-lagos-id8777026.html
US boy, 9, killed himself after homophobic bullying, mum says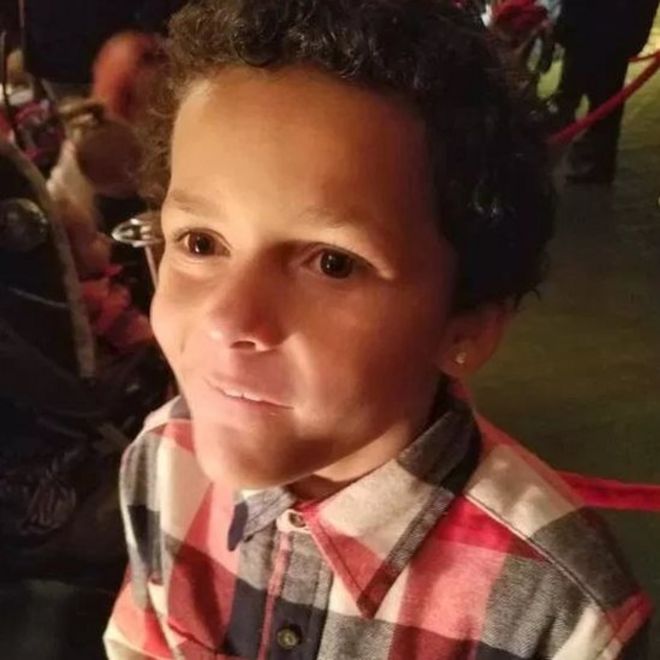 DPS Spokesman Will Jones told the BBC on Monday that the district is "deeply committed to ensuring that all members of the school community are treated with dignity and respect, regardless of sexual orientation, gender identity, or transgender status".
His statement added that administrators have taken steps "ensuring that our LGBTQ+ students can pursue their education with dignity".
Policies and practices, Mr Jones said, include anti-bullying programmes and "guidance materials that fully respect gender identity (including use of preferred pronouns and restrooms)".
Continue Reading:
https://www.bbc.com/news/world-us-canada-45323933

Islamist politician says Malaysian govt. should 'take action' against LGBTI community
Nasrudin Hassan also hit out at the religious affairs minister for meeting with a transgender rights activist
A politician from an Islamist party in Malaysia has defended a sermon which said the government should take 'stern action' against the country's LGBTI community.
Nasrudin Hassan also hit out at the religious affairs minister for meeting with a transgender rights activist.
Nasrudin is the information chief for the Malaysian Islamic Party, or PAS as they are commonly known.
He rebutted criticism which suggested that the sermon, held by a regional council, was provoking discord and defended anti-LGBT laws.
Continue Reading:
https://www.gaystarnews.com/article/islamist-politician-says-malaysian-govt-should-take-action-against-lgbti-community/#gs.tqCZyMo 
Presidential aspirant vows to protect gay Nigerians, but doesn't want them to display love in public
He said he would not criminalise homosexuality but believes it is an affront on the current norms of society.
According to him, he doesn't understand homosexuality, but he would offer protection to gay people and not criminalise them. However, he said he is uncomfortable with public display of affection by homosexual people and would be against such in the country.
Continue Reading:
https://www.pulse.ng/news/politics/donald-duke-says-he-would-protect-gay-nigerians-id8776525.html 
Brutal Attack On A Trans Woman Sparks Fear In Malaysia's LGBTQ Community
Advocates say the country has experienced a steady rise in anti-LGBTQ discrimination in recent months.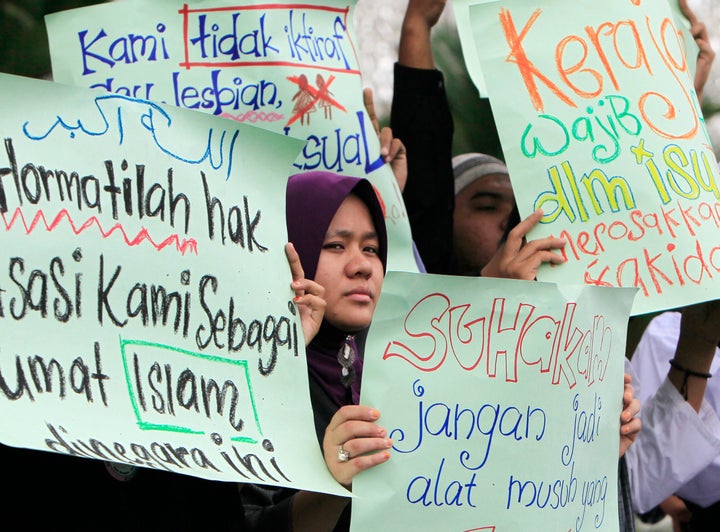 RANTAU, Malaysia (Thomson Reuters Foundation) – In her dimly lit room in a Malaysian village, Suki rests on a bed as she recovers from a brutal attack that has highlighted what campaigners say is growing hostility towards gay and transgender people in the country.
A transgender woman, Suki was beaten up by a group of assailants last week with sticks and plastic pipes in Seremban, a town south of the Malaysian capital Kuala Lumpur.
She suffered broken ribs, a ruptured spleen and head injuries that required seven stitches. Police have arrested eight men suspected of carrying out the attack.
Continue Reading:
https://www.huffingtonpost.com/entry/malaysia-lgbtq-community-fears_us_5b7f6aa8e4b0348585ff0848 
Protesters: Uganda must free tortured activist singer
Protesters in London are demanding an end to the torture and detention of Ugandan activist singer/politician Robert Kyagulanyi.
The opposition politician/singer, whose stage name is Bobi Wine. was arrested on firearms charges last week after his driver was shot by security forces.
He is supported by the LGBT community. Although he supported Uganda's short-lived, harsh Anti-Homosexuality Act in 2014, he changed his mind in 2016 and began calling for tolerance.
Continue Reading:
https://76crimes.com/2018/08/22/protesters-uganda-must-free-tortured-gay-friendly-singer/ 
A gay student was found burned & beaten in May. Now Congress wants answers.
Aaron, 22, was taking an train from Denver to Portland this past May. He sent a text message to his great-grandmother saying that he made a friend on the train, and the next day his body was found by the tracks in Truckee, California.
He was taken by helicopter to a hospital in Reno, Nevada, since his injuries were severe. He was treated for multiple brain injuries, a broken pelvis, and burns on his thighs.
Continue Reading:
https://www.lgbtqnation.com/2018/08/gay-student-found-burned-beaten-may-now-congress-wants-answers/?utm_source=LGBTQ+Nation+Subscribers&utm_campaign=31d1e6ae53-EMAIL_CAMPAIGN_2018_08_22_05_12&utm_medium=email&utm_term=0_c4eab596bd-31d1e6ae53-430847369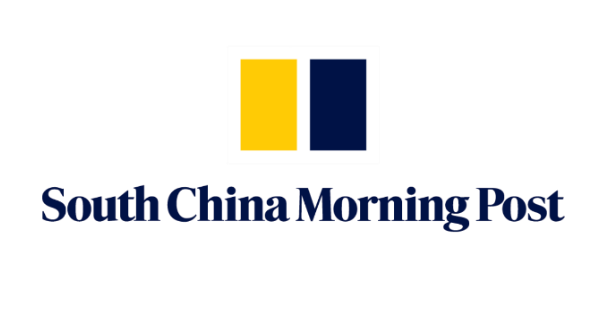 Mahathir's Malaysia accused of 'state-sponsored homophobia' after LGBT crackdown
The new government's first 100 days in power have been marked by increased discrimination, harassment and violent hate crime against the LGBT community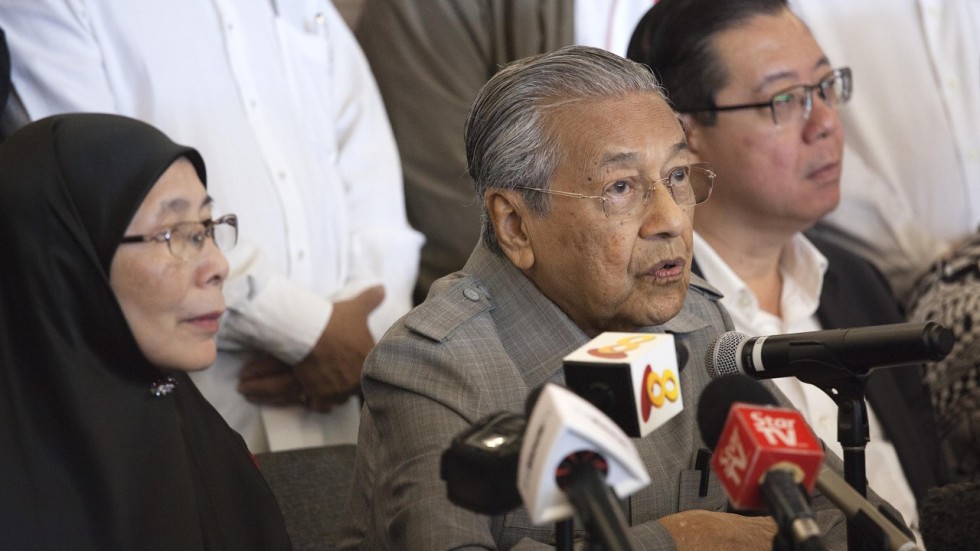 Government minister Khalid Samad later released a statement on the motivations behind the raid. "Hopefully this initiative can mitigate the LGBT culture from spreading into our society," he said.
It sent a clear signal to the LGBT community. Thilaga Sulathireh, co-founder of transgender rights group Justice For Sisters, says: "We are under attack in an unprecedented way."
Just two days before the raid, a transgender woman was brutally beaten on the street in Seremban while seven others watched. The attack left her with broken ribs, a broken backbone and a ruptured spleen.
Continue Reading:
https://www.scmp.com/news/asia/southeast-asia/article/2160781/mahathirs-malaysia-accused-state-sponsored-homophobia-after 
Most Russians think there's a secret LGBT group trying to undermine their society
63% of Russians believe "there is a group of people who are trying to destroy the spiritual values ​​formed by Russians, through the propaganda of non-traditional sexual relations."
As with American conspiracy theorists, the Russian government hasn't shied away from promoting the conspiracy theory to use LGBT people as scapegoats for their own failings.
Continue Reading:
https://www.lgbtqnation.com/2018/08/russians-think-theres-secret-lgbt-group-trying-undermine-society/
Russian Teen Fights Back After Being Fined For 'Gay Propaganda'
LGBTs: Not ogres, a disease, or contagious
Minister in the Prime Minister's Department Mujahid Yusof Rawa sparked a timely debate on the LGBT issue when he ordered for the portraits of two LGBT activists to be removed from a photography exhibition.
The reaction of political and religious leaders to the LGBT community "coming out of the closet" was predictable. Mujahid's excuse meanwhile was that the portraits were "promoting LGBT activities" which was not in line with Pakatan Harapan's (PH) policies.
I'm not sure how portraits of what looks like two normal people promote LGBT activities. The portraits were not pornographic nor did they display lewd signs. But Mujahid did not explain what exactly was out of step with PH policies on LGBT.
Continue Reading:
http://www.freemalaysiatoday.com/category/opinion/2018/08/21/lgbts-not-ogres-a-disease-or-contagious/
Hundreds of gay people to be 'treated for homosexuality' at camp in Ghana
Around 400 people will reportedly take part in a gay 'cure' therapy forum in Ghana.
The attendees, who have all allegedly signed up voluntarily, will receive 'counselling' and 'reformation' at the anti-gay conference, which has the theme: "Exploring the myths surrounding LGBT rights."
Continue Reading:
https://www.pinknews.co.uk/2018/08/21/400-gay-people-treated-homosexuality-camp-ghana/
Protesters vs. petitioners: Dispute over Tunisia's anti-gay law
Transgender Student Told She's Not A Woman By School in South Africa
Major Catholic Family Conference Rejects LGBTI Catholic Group in Ireland
Florida's plan for bullied LGBTQ kids? Send them to Christian schools.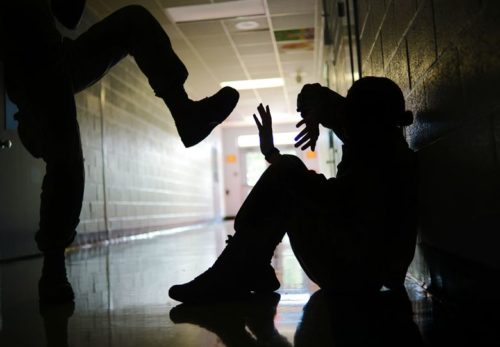 Around 70 private schools have signed up for the program to take in bullied public school students. Of these schools, 10% have explicit "zero tolerance" policies when it comes to homosexuality.
Continue Reading:
https://www.lgbtqnation.com/2018/08/floridas-plan-bullied-lgbtq-kids-send-christian-schools/
Uganda's 'Peace Prize' Winning President Accuses the West of Imposing Homosexuality in Africa
Russia finally convicts someone of 'pro-gay propaganda.' He's a schoolboy.
16-year-old Maxim Neverov has become the first person convicted over Russia's draconian "gay propaganda" law that bans "promoting homosexuality to minors." Neverov is obviously a minor himself.
His crime? Posting photos of shirtless men on social media.
Court Hears Testimony that Cricketer Ben Stokes Mocked Gay Couple
Men Facing Jail Time in Zambia for Engaging in Same-Sex Sexual Activity
Toronto's Rainbow Crossing Vandalised with Swastika Graffiti
Alaska Airlines Apologises After Separating Gay Couple in Favour of Straight Couple
Report Shows Half of Gay Population Subjected to Assault in Zimbabwe
Protests and Strikes Follow Passing of Anti-Gay Surrogacy Law in Israel
Here's 7 reminders of all the anti-gay horrors in Russia that Trump just sanctioned
Now that Donald Trump has confirmed that Vladimir Putin is his BFF, it's worth a reminder of just what normalizing Russia's bad behavior means. In the case of LGBTQ rights, it means that Trump has sanctified the violence and oppression that Putin has made a hallmark of his presidency.
Just how bad is it? With his cowardly and traitorous performance at Monday's press conference, Trump essentially gave a green light to Putin to do whatever he wants to do and will likely ramp up his attacks on the LGBTQ community.
Based on what Putin has done in the past, that's going to be pretty ugly. Here's a list of some of the most egregious and vicious attacks on LGBTQ people that characterize Putin's Russia.
Gay Couple Receive 87 lashes for Consensual Sex in Indonesia
LONDON BUS DRIVER SPARKS OUTRAGE AFTER PUBLICLY HUMILIATING MAN FOR WEARING HIGH HEELS
The driver has insisted he's "not homophobic" after the clip was shared online.
https://attitude.co.uk/article/london-bus-driver-sparks-outrage-after-publicly-humiliating-man-for-wearing-high-heels-1/18509/
MAN HAS URINE THROWN AT HIM IN ALLEGED HOMOPHOBIC ATTACK ON A BUS
The police are appealing for the victim to come forward to report the crime
https://attitude.co.uk/article/man-has-urine-thrown-at-him-in-alleged-homophobic-attack-on-a-bus/18508/
New Zealand Cake Maker Refuses To Bake Wedding Cake For Aussie Same-Sex Couple
Gay marriage does not fit in a Communist country, Cuban Evangelicals say
Cuban faithful are seen, Nov. 14, 2003, leaving the Evangelical Church of Canaan in Miller near Santa Clara central Cuba. The small church that American pastor Paul Northrup planted in central Cuba 50 years ago has grown and thrived since he left in 1959, becoming a small part of a broad movement that Cuban evangelicals have built across their socialist nation. AP File / 2003
Five Evangelical churches in Cuba say they oppose same-sex marriage because the ideology of gender is totally foreign to Cuban culture or "the historic leaders of the Revolution."
The Evangelical League of Cuba, the Eastern and Western Baptist Conventions, the Methodist Church of Cuba and the Assembly of God Evangelical Church explained their posture in a statement posted last week on their social networks.
The statement came as the legislative National Assembly gets ready to meet at the end of this month to consider changes to the 1976 Constitution.
https://www.miamiherald.com/news/nation-world/world/americas/cuba/article214496694.html 
Jean-Claude Van Damme Facing Backlash After Homophobic Same-Sex Marriage Comments
Hundreds Arrested Now Facing Homosexuality-Related Charges in Nigeria
World's First Refugee Camp Pride Shadowed by Death Threats to Participants
Turning Children Gay? Billy Elliot Musical Cancelled in Hungary
Parents 'likely' beat 10-year-old boy to death for being gay
RIP Anthony Avalos
The young victim was also covered in cigarette burns. He and his siblings had also been repeatedly abused, according to teachers, counselors and family members.
Brendon Nichols, deputy director of the Los Angeles County Department of Children and Family Services, said Avalos recently announced he 'liked boys'.
He declined to elaborate further to the Los Angeles Times.
Avalos' aunt, Maria Barron, praised her nephew's courage'.
Coming out 'only reinforces how brave Anthony was,' Barron said.
https://www.gaystarnews.com/article/parents-likely-beat-10-year-old-boy-to-death-for-being-gay/#gs.6eDVnGQ
South African Teen Launches Youth Inclusivity Campaign Following Anti-LGBTI Sermon Experience
Australian Born Peter Tatchell Arrested in Moscow Over LGBTI Protest
When Frankie Boyle met Sergei, a Vladimir Putin superfan.
United States Supreme Court Rules in Favour of Anti-LGBTI Baker
More Homophobic Threats for LGBTI Football Fans in Lead-up to Russia's World Cup
Australian You-tuber Claims 'Gay Hate Video' was Satire Made in Very Bad Taste
YouTube musician calls gays an 'abomination', celebrates Pulse shootings
'I have a fairly robust resentment of the gay community.'
https://www.gaystarnews.com/article/youtube-musician-calls-gays-an-abomination-celebrates-pulse-shootings/#gs.GqDegBU 
State Owned Newspaper Claims International Conspiracy Pushing Gay-rights in Ghana
Belarus slams UK embassy over rainbow flag on day against homophobia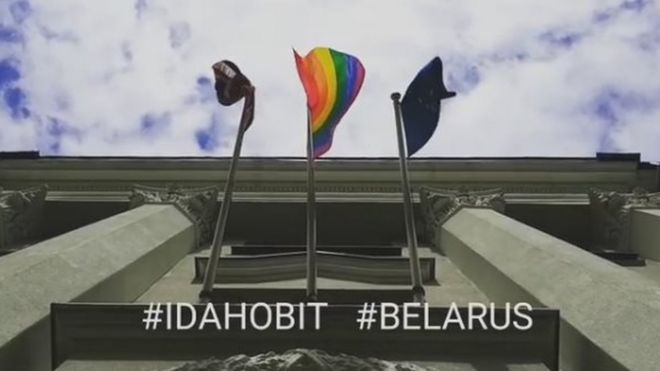 http://www.bbc.co.uk/news/world-europe-44209251 
Edinburgh man shares pictures of bloodied face after being 'battered for holding boyfriend's hand' in sickening attack outside club
THREE GAY SEX WORKERS ATTACKED WITH CROWBARS IN GERMANY
One of the men is in a life-threatening coma while his friends also suffered serious injuries
https://attitude.co.uk/article/three-gay-sex-workers-attacked-with-crowbars-in-germany-1/17745/
Students Take a Stand Against Anti-Gay Religious Bigotry in Private South African School
Anti-LGBTI Protesters Rally Against Inclusive School Program in Vancouver
Russia website wants users to hunt gays in Saw-inspired horror 'game'
EXCLUSIVE: 'Chechnya's Comeback', the terrifying website that wants to torture gay men for sport
https://www.gaystarnews.com/article/russia-website-wants-users-to-hunt-gays-in-saw-inspired-horror-game/#gs.Whekeps
President of Kenya Preaches More Homophobia, Stating that LGBTI Rights are of "No Importance"
Parents Demand Resignation of Teacher in Swaziland Following Allegations of Homosexuality
In this video LGBTI activists from Nigeria, Sri Lanka, Malaysia and Kenya discuss how anti-gay laws affect them and their countries.
Calls to End Homophobia in the Commonwealth Backed by Prince William
Queen Met with LGBT+ Rights Protest during Commonwealth Day Celebrations
Ellen Calls for Boycott of Bermuda Following Same-Sex Marriage Reversal
Global Outrage Forces US City to Revoke Ban on Pride Festival
Man found guilty of plotting terrorist attack on LGBT pride event
https://www.pinknews.co.uk/2018/02/05/man-found-guilty-of-plotting-terrorist-attack-on-lgbt-pride-event/?utm_campaign=Echobox&utm_medium=Social&utm_source=Facebook#link_time=1517832877
Indonesia classifies homosexuality as a 'mental disorder' ahead of banning gay sex
https://www.pinknews.co.uk/2018/02/03/indonesia-classifies-homosexuality-as-a-mental-disorder-ahead-of-banning-gay-sex/
US state's senate commitee votes to allow adoption agencies turn away gay couples
Bill is advancing through a Senate committee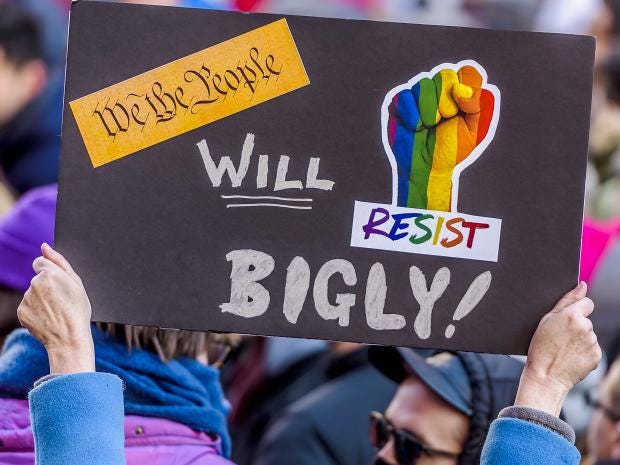 https://www.independent.co.uk/news/world/americas/alabama-religious-adoption-agencies-gay-couples-tourn-away-parents-lgbt-ruling-us-state-orphans-a7595441.html 
Concern Follows Malaysian Newspaper's "Gay Checklist" to Help Identify Homosexuals
Australian Boxer Anthony Mundine Believes the Death Penalty Would "Deter" People From Being Gay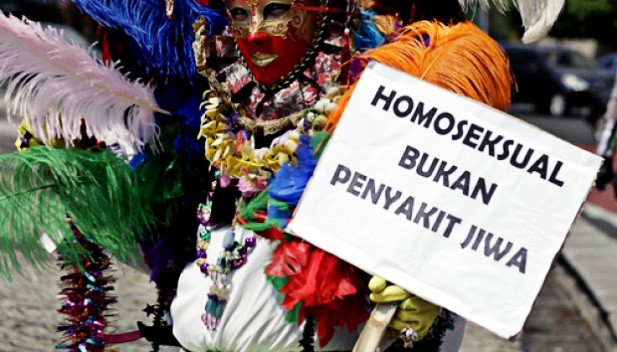 Indonesia Urged to Reject Homosexual Criminalisation by United Nations
Queer and transgender people are still regularly being killed – this is not our history, it's our day to day
Although it's an uncomfortable reality to accept, we need to accept it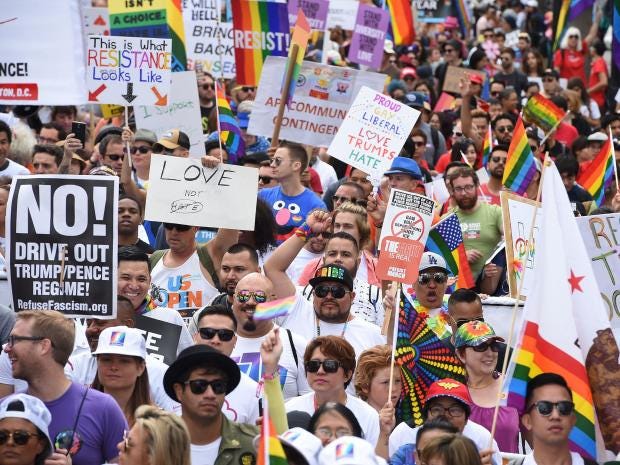 https://www.independent.co.uk/voices/lgbt-history-month-queer-transgender-violence-discrimination-a8189036.html
Crackdown in Saudi Arabia After 'Gay Wedding' Video Goes Viral
LGBTI Community Facing Mob Attacks and Family Violence in Ghana
United States Supreme Court Fails to Challenge Anti-LGBTI Law
Homophobia Spreading Across Former Soviet Union: Amnesty International
Jussie Smollett Speaks Out About Anti-Gay "Propaganda" in Africa