Disability Pride 2018
Update:
Jenny Skelton shares her highlights of Disability Pride 2018
The event is organised to raise awareness of the diversity and value of disabled people with all (visible and invisible) impairments or conditions and is organised by a diverse Committee of disabled people.
Please note that Disability Pride Brighton is NOT a specific event/organisation only for the disabled LGBTQ+ community, but for ANYONE with ANY impairment plus their family, friends and carers. We called it Disability Pride so that it is in line with other international Disability Pride organisations.
DISABILITY PRIDE BRIGHTON FESTIVAL 2018
Parade start location: There will be a short parade led by Unified Rhythm (an 80% disabled integrated carnival group) starting at 11:30 along the promenade, from the British Airways i360 to the Peace Statue at Hove Lawns where the event itself will start at 12:00 noon.
Who is the event for? Disability Pride Brighton is for anyone with any disability or impairment plus friends, family, unpaid carers, professionals and allies. It is for everyone in the community who wants to help us celebrate. (Please note that Disability Pride Brighton is not a specific event only for the disabled LGBTQ+ community. All disabled people and allies, with any identity and background, are welcome. We are called Disability Pride as part of a wider movement of other international Disability Pride organisations.)
For further details and information please visit:
www.disabilitypridebrighton.com
We talk to Jenny Skelton about Disability Pride that is happening on Hove lawns on Saturday the 14th of July.
Please like and follow our Disability Pride Brighton Facebook page and, if you would like to become a volunteer, ask to join the volunteer group.
Look back at 2017, the first Disability Pride to be held in the UK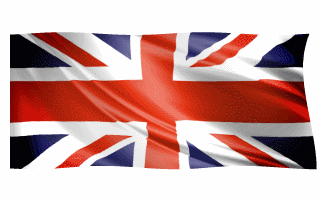 Now on July 9th a group of Brightonians will be hoping to show off disability pride in the city. And we spoke to them about their event.
The 283 Crew performing their routine to Michael Jackson's 'They Don't Care About Us' with a solo from Steven Barnett. This performance took place at the first ever Disability Pride event in New Road, Brighton, on 9 July 2017. Disability Pride is a celebration of the disabled community and is supported by Brighton Pride.