World Federation of Hemophilia Congress 2018
World Federation of Hemophilia Congress 2018
I so sad to announce, I will not now be able to attend the World Federation of Hemophilia Congress in Glasgow.
On Wednesday, 16th May, I was rushed to hospital and admitted with suspected pneumonia. Following treatment for what was thankfully a severe chest infection, I have been allowed home under strict instructions to rest.
I will therefore be adding what information I can from home. 
Sending all my love and best wishes to everyone attending this years congress
World Federation of Haemophilia Congress 2020 – Kuala Lumpur
Learn more about unmet needs in #hemophilia. Jamie O'Hara discusses data from the CHESS Study: Cost of Haemophilia in Europe: a Socioeconomic Survey at #WFHCongress2018. —–
BioMarin is a global pharmaceutical company focused on developing first-in-class and best-in-class therapeutics that provide meaningful advances to patients who live with serious and life-threatening rare genetic diseases.
News from Congress can be found below and on the Haemosexual Facebook Page: 
https://www.facebook.com/Haemosexual-221817118177133/
Congress News: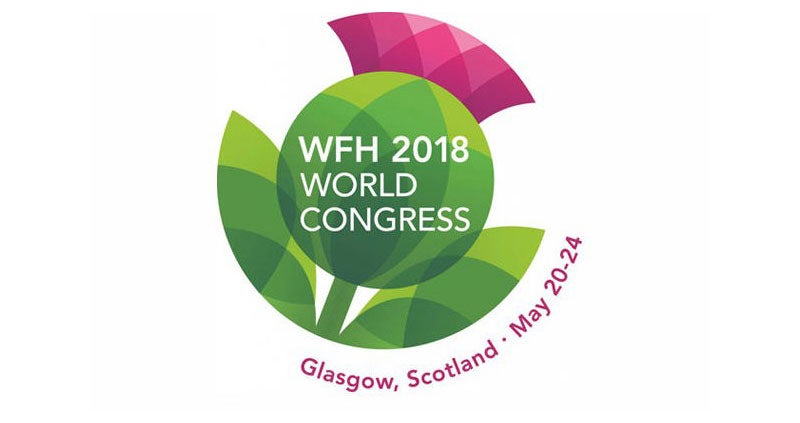 WFH Humanitarian Aid Program: catalyst towards global change
Guidelines on von Willebrand disease diagnosis and management: Add YOUR Voice!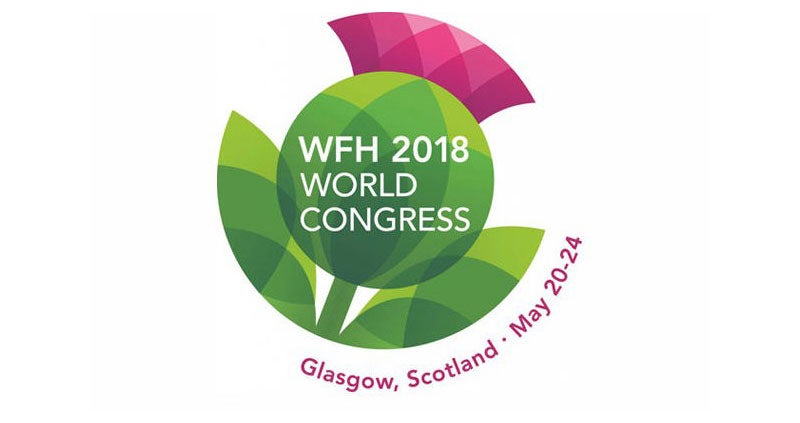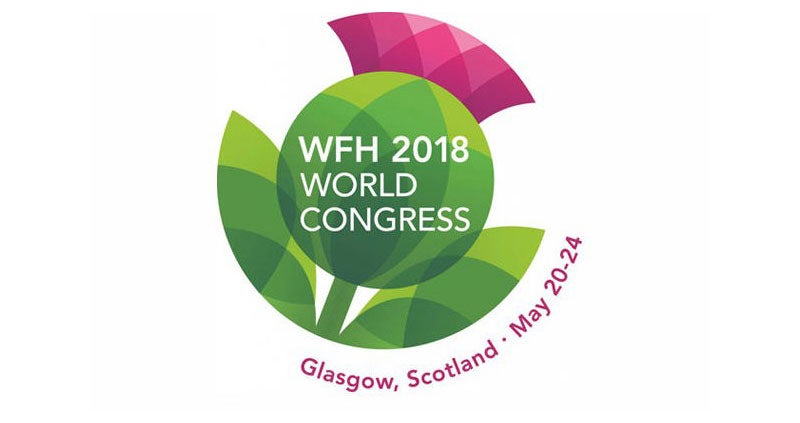 Gaining insight into the complexity of pain in patients with hemophilia
Strengthening communities:  IHTC and Reach-the-World Programs have impact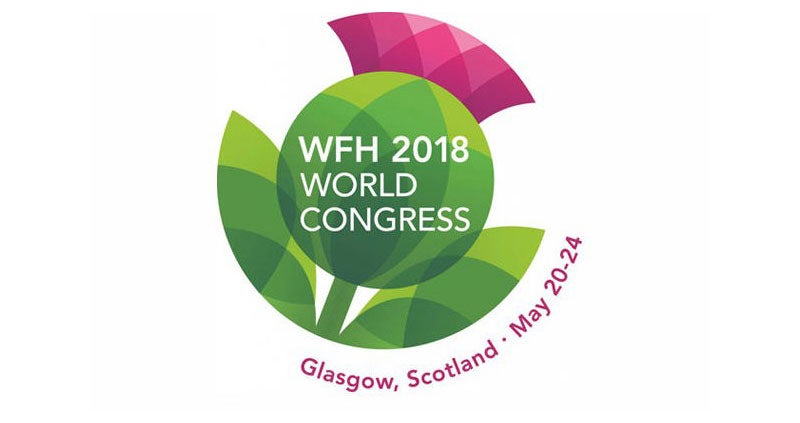 New developments and key concepts in coagulation therapies safety, supply, and access
Sense of community on display at the WFH 2018 World Congress Opening Ceremony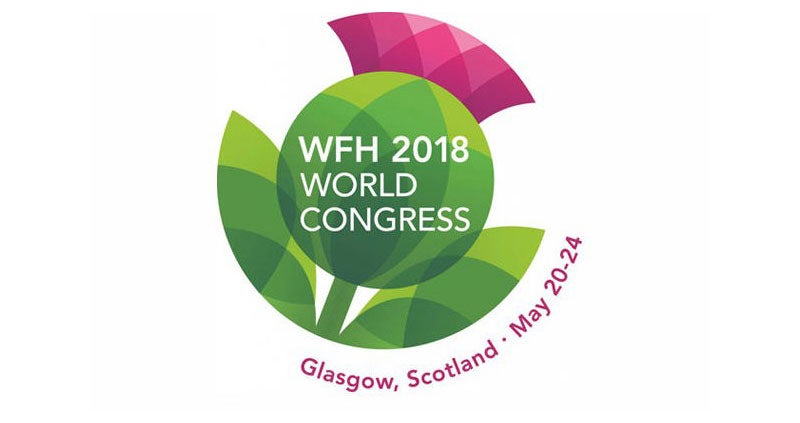 Message from the Presidents
On behalf of the World Federation of Hemophilia (WFH) and The Haemophilia Society (THS), we are looking forward to welcoming you to Glasgow, Scotland, for the WFH 2018 World Congress. The XXXIII International Congress of the World Federation of Hemophilia is expected bring together global attendees from over 134 countries.
Building on the success of our previous Congresses, the WFH 2018 World Congress is the perfect forum to foster collaborations, networks, and relationships to transfer knowledge; to learn, share, and problem-solve through discussions amongst delegates from diverse cultural and contextual settings.
The WFH World Congress brings together all members of our patient community, along with a wide range of professional backgrounds including hematologists, pediatricians, orthopedic surgeons, physiatrists, physiotherapists, dentists, nurses, social workers, psychologists, geneticists, laboratory technicians, researchers, scientists, policy makers, and advocates.
The Congress program will provide an innovative and comprehensive overview in the latest developments, current patient healthcare issues, and the challenges ahead in the management and treatment for all people with hemophilia, von Willebrand disease, rare factor deficiencies, and inherited platelet disorders worldwide. In addition, there will be ample opportunities to network, share experiences, and make new friends during engaging social events.
The WFH 2018 World Congress will take place at the Scottish Event Campus (SEC), Scotland's premier venue for international conferences. Congress participants will have easy access to the vibrant city of Glasgow as the SEC is located on the north bank of the River Clyde. We proudly welcome the global community to discover the hospitality and beauty of Scotland.
 Mr. Alain Weill
President WFH
Mr. Barry Flynn
Chair of the THS Board of Trustees
Congress Venue
The WFH 2018 World Congress will take place in Glasgow at the Scottish Event Campus (SEC), Scotland's premier venue for exhibitions, conferences, and events. The SEC provides a wide range of conference and exhibition facilities. In total, 22,355 square metres of highly versatile space along with the 4-star Crowne Plaza Hotel all under one roof. The WFH will have exclusive use of the SEC for the WFH 2018 World Congress, including the adjacent superbly equipped 3,000 seat Clyde Auditorium.
Located on the north bank of the River Clyde, with easy access to the vibrant city centre of Glasgow and a great variety of hotels, the SEC is also just a 15 minute drive away from Glasgow's International Airport. The Exhibition Centre station is SEC's own dedicated railway station allowing access from the city centre approximately every 10 minutes, with a short travel time of just 3-5 minutes.
Click here to access the SEC/Clyde Auditorium interactive maps to get a better sense of the space.
The Scottish Event Campus (SEC) – Exhibition Way, Glasgow, G3 8YW, U.K.