World Suicide Prevention Day 2017
Today is World Suicide Prevention Day
Did you know that someone takes their own life every 90 minutes?
'Take a minute, change a life', highlights that we can all look out for those who may be struggling, check in with them and encourage them to talk.
Find out more on what you can do to support here: http://socsi.in/mmY6F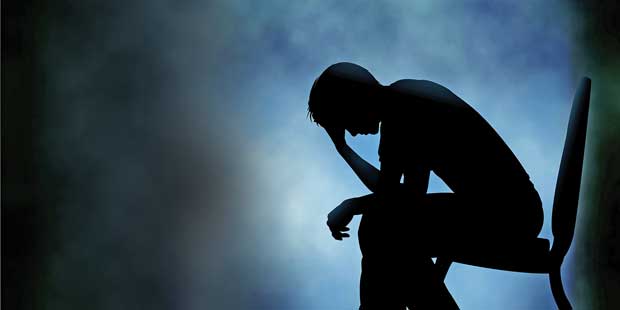 Every year, more than 800,000 people die by suicide and up to 25 times as many make a suicide attempt. Behind these statistics are the individual stories of those who have, for many different reasons, questioned the value of their own lives.
Each one of these individuals is part of a community. Some may be well linked in to this community, and have a network of family, friends and work colleagues or school mates. Others may be less well connected, and some may be quite isolated. Regardless of the circumstances, communities have an important role to play in supporting those who are vulnerable.
This sentiment is reflected in the theme of the 2017 World Suicide Prevention Day: 'Take a minute, change a life.' As members of communities, it is our responsibility to look out for those who may be struggling, check in with them, and encourage them to tell their story in their own way and at their own pace. Offering a gentle word of support and listening in a non-judgemental way can make all the difference.
IASP Acting President, Prof Jane Pirkis, introduces World Suicide Prevention Day and its theme for 2017, "Take a minute, change a life."
International Association for 
Suicide Prevention (IASP)
Message from the IASP President
On our website you can find IASP newsletters and other publications, information about our Special Interest Groups, and Congresses, all dedicated to suicide prevention locally and throughout the world.
Through browsing our Web directory, you will discover selected suicide prevention resources, covering a range of topics for groups at risk, guides for survivors of suicide, crisis centers located across the globe, and more.
We invite you to explore our World Suicide Prevention Day page where you can download the official brochure, banners and find other resources. We also invite you to become a member to receive our internationally respected journal, Crisis, which offers the latest findings from both basic research and practical experience in the fields of suicide prevention and crisis intervention.
Suicide and non-fatal suicidal behaviour are major public health problems across the world. Data from the WHO indicate that approximately one million people worldwide die by suicide each year. This corresponds to one death by suicide every 40 seconds. The number of lives lost each year through suicide exceeds the number of deaths due to homicide and war combined. Suicide attempts and suicidal ideation are far more common; for example, the number of suicide attempts is up to 20 times the number of deaths by suicide.
But, suicide is preventable. We ask that if you are despairing that you contact a crisis center. Many people have found that talking helps to alleviate painful suicidal thoughts and feelings.
We ask you to continue helping us making a difference in the lives of those at risk of suicide.
Feel free to visit our Facebook Fan page or follow us on Twitter. Please do not hesitate to contact me to learn more about how you or your organization can participate in IASP.
Thank you.
Professor Jane Pirkis
Acting President of IASP
Director of the Centre for Mental Health
Melbourne School of Population and Global Health
University of Melbourne
"Take a minute, change a life"