WFH 2020 World Congress Cancelled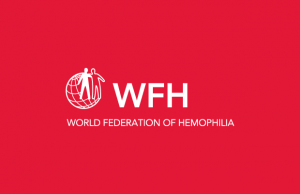 Cancellation of the WFH 2020 World Congress in Kuala Lumpur
It's with great sadness—and heavy hearts—that we must inform you that the World Federation of Hemophilia has taken the difficult, but necessary, decision to cancel the WFH 2020 World Congress planned to take place in Kuala Lumpur, Malaysia, from June 14 to 17, 2020. This decision was taken as a response to recent measures put in place by the Malaysian Government which, on March 16, 2020, instructed all registered organizations to postpone any conference, meeting or general assembly until June 30, 2020 over COVID-19 concerns.
The World Federation of Hemophilia (WFH) and the Hemophilia Society of Malaysia (HSM) have been closely monitoring the novel coronavirus (COVID-19) crisis on a daily basis, with the goal of ensuring that our activities do not put the members of the global bleeding disorders community at risk. Our monitoring efforts have been done in conjunction with information and guidelines provided by the World Health Organization (WHO), the Canadian government and the government of Malaysia.
We understand that this news is disappointing, and we know that you may have questions about services you purchased directly with us such as registration fees, hotel bookings and sponsorship or exhibit support. The WFH will be in touch with you shortly to directly address these questions with those who have trusted us with their support.
Feel free to contact us should you have any questions at congress@wfh.org.
The WFH and the HSM would like to thank the healthcare workers who are on the front lines in the battle against the novel coronavirus (COVID-19) pandemic. Their dedication is admirable, and inspirational.
The bleeding disorders community is a strong one, and we will get through this crisis together.