UK's LGBTQIA Archive By Molly House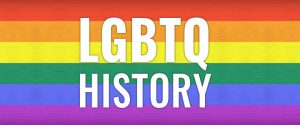 To mark LGBT Pride Month 2020
It gives me great pleasure to introduce you to the amazing work of Molly House
When I asked what it was that drives a person to offer such dedication to archiving our history, the reply I got says it all about this beautiful soul. "I just enjoy posting our LGBTQIA+ History and hopefully it will inspire people and help them feel proud and good about themselves". 
As we take the next steps into an uncertain future it is vitally important to remember our rainbow history. We should honour  those whose footsteps we walk in. The ones who challenged society by demanding equality, brought us entertainment, changed the way the world sees us and the unsung heroes who go about their lives continuing the fight to be treated as equal, for recognition, free of persecution and our human rights.
It is our duty to ensure the bravery of the few is never forgotten as we who are able to enjoy the freedoms they earned today.
Thank you to Molly House for everything you do and for enabling me to share your work with more people. If like me, you recognise people, learn something new or the archive simply brings back memories.
Please look out for further additions to this living piece of history.
If you would like to see more of this fantastic archive please click on the link:

Archiving The UK's LGBTQIA and Gender non-conforming Community.
We have always been here and we have always been queer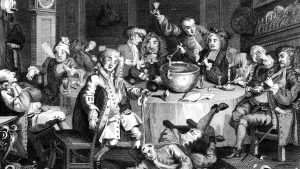 Molly-house
Was a term used in 18th- and 19th-century England for a meeting place for homosexual men. These meeting places were generally taverns, public houses, coffeehouses or even private rooms where men could either socialize or meet possible sexual partners.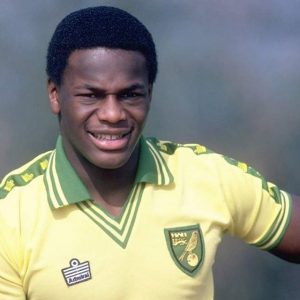 Justin Fashanu
Justinus Soni "Justin" Fashanu (19 February 1961 – 2 May 1998) was an English footballer who played for a variety of clubs between 1978 and 1997. He was known by his early clubs to be gay, and came out to the press later in his career, becoming the first professional footballer to be openly gay. He was also the first black footballer to command a £1million transfer fee, with his transfer from Norwich City to Nottingham Forest in 1981, but had little success as a player afterwards, although he continued to play at senior level until 1994.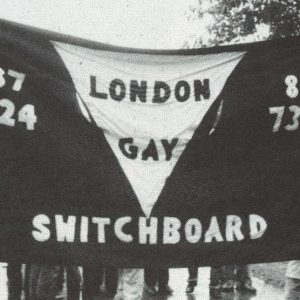 Switchboard is the oldest LGBT+ telephone helpline in the United Kingdom, based in London.
Switchboard was founded in March 1974 as the London Lesbian and Gay Switchboard, providing help and information to London's gay community, particularly in the aftermath of the partial decriminalisation of male homosexuality in 1967.
In the 1980s, Switchboard was the leading source of information on HIV/AIDS, with some of Switchboard's volunteers amongst the founding members of the Terrence Higgins Trust.
Contact details can be found here:
https://haemosexual.com/support-and-information/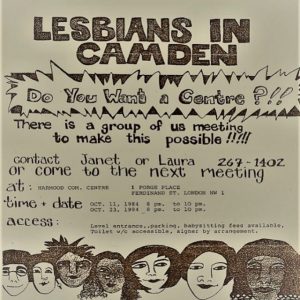 'Do You Want a Centre?', Camden Lesbian Centre Leaflet, unknown designer, printed 1982
A Centre
The handmade leaflet above blazes 'Do you want a centre?' The answer was a resounding yes and in 1982 Camden's first Lesbian group opened a community centre on Phoenix Road, London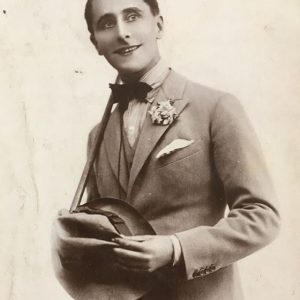 Fred Barnes (performer)
Frederick "Fred" Jester Barnes (31 May 1885 – 23 October 1938) was an English music hall singer known for his signature song, "The Black Sheep of the Family", which he first performed in 1907. Although popular on stage, Barnes became infamous for his erratic private life and was often named in frequent controversies reported by the press. Openly gay, Barnes retired to Southend-On-Sea and performed in seaside pubs, notably The Cricketers Hotel, Westcliffe-On-Sea. He died as a result of alcoholism and tuberculosis and, possibly, gas poisoning aged 53. During the 1920s, Barnes was sentenced to a month in jail for driving while drunk and in a dangerous manner and without a licence. Following the arrest, he was deemed a "menace to His Majesty's fighting forces" (because of the topless sailor who had been travelling with him at the time of the accident), and was banned from attending the Royal Tournament, an annual military tattoo. Despite this he returned each year and successfully evaded discovery.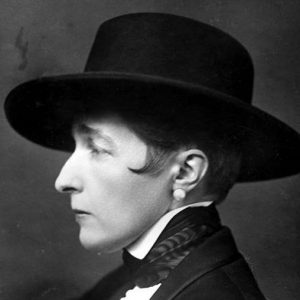 Radclyffe Hall
Marguerite Radclyffe Hall (12 August 1880 – 7 October 1943) was an English poet and author. She is best known for the novel The Well of Loneliness, a groundbreaking work in lesbian literature.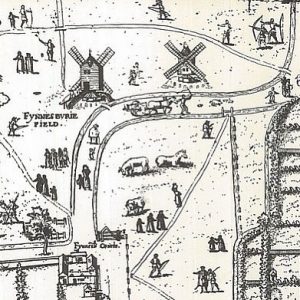 The Sodomite's Walk
As early as the 18th century specific places came to have reputations as sites where sodomites, or queer men, might congregate or where sexual opportunities might be found. The road that connected Upper and Middle Moorfields, London, that today forms the south side of Finsbury Square, was known as the Sodomite's Walk in the early 18th century because of the men who went there to meet other men.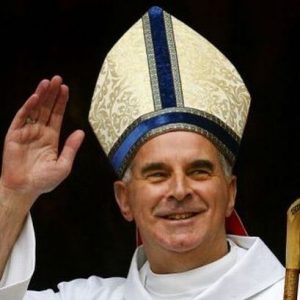 Cardinal Keith O'Brien. O'Brien was the leader of the Catholic Church in Scotland and had been the head of its conference of bishops until he stepped down as archbishop in February 2013. O'Brien's resignation followed publication of allegations he had engaged in inappropriate and predatory sexual conduct with priests and seminarians under his jurisdiction and abused his power. O'Brien was opposed to homosexuality, which he described as "moral degradation", and a vehement opponent of same-sex marriage. In 2012, O'Brien was named as 'Bigot of the year' by Stonewall. In 2013 allegations became public that O'Brien had engaged in inappropriate, sometimes predatory sexual activity from the 1980s to 2003. It was also alleged that O'Brien had been in a long-term physical relationship with one of the complainants.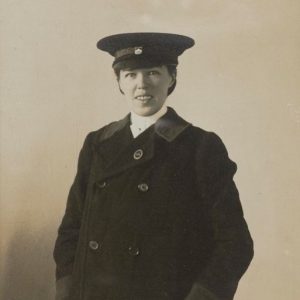 Vera Louise Holme, also known as Vera 'Jack' Holme, (1881–1973) was a British actress and a suffragette. She was known for cross dressing and as the Pankhurst's chauffeur. 

The first London Gay Liberation Front dance leaflet, 1970. The first Gay Liberation Front dance leaflet, Kensington Town Hall, 22nd December 1970. 'Come Together, Come out, Come along now' (Hall-Carpenter Archives/LSE Library)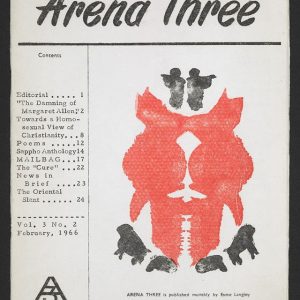 Arena Three: Britain's first lesbian magazine.
Arena Three was a British monthly publication founded by Esme Langley and Diana Chapman in 1964. It was written by and for Lesbians and Bisexual women and published by the Minorities Research Group from 1963 to 1972.

Simeon Solomon (9 October 1840 – 14 August 1905) was an English painter associated with the Pre-Raphaelites who was noted for his depictions of Jewish life and same-sex desire. He achieved notoriety after he was caught engaging in sexual activity with a man. In 1873 his career was cut short when he was arrested in a public urinal at Stratford Place Mews, off Oxford Street, in London and charged with attempting to commit sodomy: he was fined £100. He was arrested again in 1874 in Paris, after which he was sentenced to spend three months in prison.

Norman Evans (11 June 1901 – 25 November 1962) was a variety and radio performer, born in Rochdale, Lancashire, England.
Evans was discovered by fellow Rochdale entertainer Gracie Fields. The act for which he is best remembered was "Over the Garden Wall", in which he played Fanny Fairbottom, a toothless hatchet-faced Lancastrian housewife gossiping over a garden wall.

The Marshall Street Baths were built by the Vestry of St James' and opened in 1850 Marshall Street, Soho in 1850. They are owned and operated by the City of Westminster.
The establishment had 64 first and second class baths, 60 washing compartments, 60 separate drying chambers, 16 ironing compartments and 2 large plunge baths (1st and 2nd class). It also had a laundry and, in the Edwardian era, a child welfare clinic. These were demolished and replaced by what is now a Grade II listed building which opened in 1931 and retained some of the original features. Most striking are the green Swedish marble walls and the barrel-vaulted roof.
For gay men, public baths such as the Marshall Street baths offered places for cruising which went on in varying degrees of openness despite all the other family activity going on around them. At Marshall Street the activity centred on the 1st Class plunge baths. From the LGBT Archive.

Laurence Michael Dillon was a British physician and the first trans man to undergo phalloplasty. His brother, Sir Robert Dillon, was the eighth Baronet of Lismullen in Ireland.

Roberta Elizabeth Marshall Cowell (8 April 1918 – 11 October 2011) was a British racing driver and Second World War fighter pilot. She was the first known British trans woman to undergo sex reassignment surgery.

Leatherman- Made In England. @thelondonleatherman
The London Leatherman, also known as Ken Magson, was a self-taught and highly specialised leather craftsmen whose workshop in the 1970s, 80s and 90s was based in Battersea, London, England. He created and made iconic pieces of clothing associated with early punk rock and the very specific styles and looks from which he and his follow leather wearing enthusiasts were looking to achieve in the 1970s. One of these looks, stems from that of Marlon Brando's character Johnny in the 1953 film The Wild One, who wore a fitted leather jacket with a pair of jeans and in the 1970s, the 'Brando' look to be achieved progressing into full leather. This lead to The London Leatherman working to make a leather jean that was fitted enough to look great when out at The Colehern Arms in Earls Court with his friends, but also practical for riding around London on his BMW RS900 motorcycle. From the website of www.prideandclarkelondon.com

Rose Marie, Drag Artist. ''The most moving event I attended was the benefit for Rose Marie at Traffic in York Way. Rose Marie was probably the worst drag queen ever. He was a small, gentle Irish man with very thick pebble glasses. Improbably, he worked a navvy by day, but by night he would put on his ill-fitting frock, his terrible wig and his badly applied makeup and would stand up and mime to 'Bobby's Girl' ('I wanna be Bobby's girl,I wanna be Bobby's girl'). I say 'mime,' but Rose Marie's gestures were invariably completely out of sync with the song. Amazingly, Rose Marie had a professional career as a drag queen. I must have seen him 20 or 30 times, always the same, always grotesquely bad. But everyone loved him, I think because of his courage and his determination and his complete absence of fear. One night Rose Marie picked up a man and was savagely beaten to death. It was shocking but not uncommon in those times as the index of violent attacks and murders of gay men rocketed under Thatcher. All the drag queens of London got together and decided to hold a benefit for Rose Marie at Traffic, a sleazy dive in Kings Cross. Every drag queen in London was there and every drag queen performed as if their life depended on it. It went on until about 4am. Divine was there and trod on my foot in her stilettos, which was very painful! It wasn't political with a capital 'P.' It was love and admiration and respect and a demonstration that whatever the world threw at us, the show would go on. Very moving, very dignified and truly noble." – Neil McKenna, author of Fanny and Stella: The Young Men Who Shocked Victorian England (Faber & Faber, 2013)

The Cave of the Golden Calf was a night club in London. Probably the first Gay bar in London.
In existence for only two years immediately before the First World War, it epitomised decadence, and still inspires cultural events. Its name is a reference to the Golden Calf of the Biblical story, an icon of impermissable worship.
It opened in an underground location at 9 Heddon Street, just off Regent Street, in 1912 and became a haunt for the wealthy, aristocratic and bohemian. It is quite possibly the first "gay bar" in the modern sense. Its creator Frida Strindberg set it up as an avant-garde and artistic venture.
It introduced London to new concepts of nightlife and provided a solid model for future nightclubs.

The Reverend John Church (1780 – c. 1835) was an Independent minister who was most famous for his involvement in the homosexual scandal of the Vere Street Coterie. He is often claimed as the first openly gay ordained Christian minister in England, and is said to have performed Same Sex marriages at Vere Street.

The Gateways club was a noted lesbian nightclub located at 239 Kings Road on the corner of Bramerton Street, Chelsea, London, England. It was the longest-surviving such club in the world, open by 1931 and legally becoming a members club in 1936. It closed on Saturday 21 September 1985 after a period of only opening for a few hours each weekend.