Men are turning to chemsex due to loneliness, study finds
Men are turning to chemsex due to loneliness, study finds
28thNovember 2016, 5:34 PM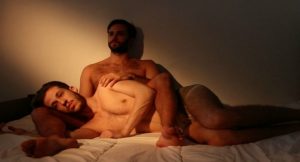 Chemsex linked to breakups in some men
Relationship breakdown is a frequent trigger of increased drug usage and chemsex for gay men, a new study has suggested.
A French study printed in the latest issue of Contemporary Drug Problems suggests that many young men who have chemsex are on a deep search for love and emotional bonding with other men. 
The researchers did 25 in-depth interviews with gay guys who use drugs in Paris and Lyon, France, in search of some explanations.
The men in the study were aged between 23 and 30, with 14 of them involved in slamming, and the other 11 engaged in other aspects of the chemsex scene.
Many of the men interviewed were either without a sense of being loved, or actively searching for it without success.
"The suffering and loneliness that follow romantic breakups can trigger uncontrolled drug use while feelings of 'love fusion' between 'slammers' can encourage further risk-taking," lead researcher Romain Amaro explained.
"But romantic relationships can also provide crucial symbolic and material support to place limits on drug use in ways that reduce harm."
Many who had suffered from a serious break-up said they used drugs as a means to feeling free following the relationship ending.
Mr Amara said:
"By examining the subjective, emotional, and relational rationales that underlie slamming, I show how young gay men navigate between caring for their health and their emotional ties with other men."
http://www.pinknews.co.uk/2016/11/28/men-are-turning-to-chemsex-due-to-loneliness-study-finds/