Gay Movies
Gay Movies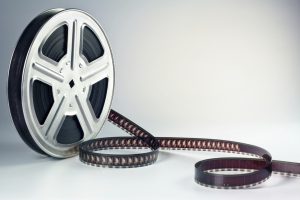 Which movies are most beloved for the light they shine on lesbian, gay, bisexual and trans experiences? Which screen stories involving LGBT characters are the most enduring, whether romances, horrors or comedies? Which are the most ground breaking, politically or artistically? And which simply demand to be watched again and again?
We asked LGBT cultural pioneers – including Xavier Dolan, Christine Vachon, Bruce LaBruce and Roland Emmerich – to share with us their ten best gay movies. Here's their out-and-proud list of 50 great LGBT movies.
http://www.timeout.com/london/film/the-50-best-gay-movies-the-best-in-lgbt-film-making
Number 10
Orlando (1992)
Director: Sally Potter
Cast: Tilda Swinton, Billy Zane, Quentin Crisp
Sally Potter's 1992 adaptation of Virginia Woolf's novel is remarkable for its casting alone. Tilda Swinton as an immortal, gender-swapping aristo who looks equally good in doublet and hose or on a motorbike? Yes please. Octogenarian Quentin Crisp as Elizabeth I? Brilliant. Billy Zane as our hero's bit on the side? Yum. But 'Orlando' is so much more – ravishingly beautiful, elegantly unassuming in its magic realism, quietly critical of dead-end models of masculine power and revolutionary in its message about the power of queer will. Plus some special musical contributions from Jimmy Somerville. BW
Watch the trailer here:
Number 9
Beautiful Thing (1996)
Director: Hettie MacDonald
Cast: Glen Berry, Scott Neal, Tameka Empson
This is the film of British writer Jonathan Harvey's 1993 play, a tender story of emerging sexuality and friendships between outsiders on a south London council estate. Sweetly it shows the tentative coming together of two white, working-class schoolboys, Jamie (Glen Berry) and Ste (Scott Neal), whose wide-eyed romance, when it happens, turns out to be less complicated than the lives of some of the characters around them. Those characters include their eccentric teenage neighbour Leah (Tameka Empson), who is obsessed with Mama Cass and plays her records loudly in the middle of the night. A soft-hearted urban fantasy. DC
Watch the trailer here:
Number 8
Milk (2008)
Director: Gus van Sant
Cast: Sean Penn, James Franco, Josh Brolin
Gus van Sant's Oscar-winning biopic of crusading San Francisco politician Harvey Milk – the first openly gay elected official in America – finds the director in multiplex-friendly 'Good Will Hunting' territory, rather than on visionary 'Private Idaho' turf. But that's appropriate to the material. This is a sturdy, old-school biopic centring around an Oscar-winning performance from Sean Penn and tracking Harvey Milk from high times in New York City to lobbying for gay rights in California. The result is hardly ground breaking, but it is sweet, entertaining and big-hearted. TH
Watch the trailer here:
Number 7
Ma Vie en Rose (1997)
Director: Alain Berliner
Cast: Georges Du Fresne, Michèle Laroque, Jean-Philippe Écoffey
Little Ludovic's parents think their young child is a boy with a worrying thing for Barbie-style dolls. But Ludovic isn't worried. She just feels she's a girl. Childhood trans identity remains a controversial subject and Belgian director Alain Berliner's 1997 work was a bold early attempt to put it at the heart of a film. It stands up well, too. Georges Du Fresne gives a beautiful central performance as Ludovic, the irreverent humour is a joy and this is a solidly empathetic portrayal of a child pursuing happiness in a world that fears difference. An illustration of that: this sweet, gentle story was rated R in America. BW
Watch the trailer here:
Number 6
The Killing of Sister George (1968)
Director: Robert Aldrich
Cast: Beryl Reid, Susannah York, Coral Browne
Six years after delivering the 1962 Grand Guignol camp classic 'What Ever Happened to Baby Jane?', director Robert Aldrich was back at it with this towering exercise in macabre lesbian psychodrama. Beryl Reid wolfs down the scenery as June, an actor known and loved as sweet Sister George in a TV soap but in real life a boozed-up monster given to molesting nuns in taxi cabs. Her behaviour threatens both her work and her relationship with pliable Childie (Susannah York), yet Reid maintains our sympathy. The film includes scenes shot at real-life legendary London lesbian club the Gateways. BW
Watch the trailer here:
Number 5
All About My Mother (1999)
Director: Pedro Almodóvar
Cast: Cecilia Roth, Marisa Paredes, Candela Peña
With this 1999 feature, Pedro Almodóvar assured his place in the global cinematic landscape not only as the outrageously queer bad boy of post-Franco Spanish cinema but also as a master of nuanced and deeply moving character drama. Drawing liberally on Hitchcock, Sirk, Lorca, Tennessee Williams and of course 'All About Eve', his movie weaves an epic tale of parenthood, mourning, acting, Aids, responsibilities and transitions of all kinds. At once melodrama, farce and parable, it confirmed Almodóvar's rare capacity to play our heartstrings like a virtuoso violinist without short changing an ounce of scandalous campery. BW
Watch the trailer here:

Number 4
My Own Private Idaho (1991)
Director: Gus van Sant
Cast: River Phoenix, Keanu Reeves
For years, 'playing gay' was seen as a brave move for young male movie stars (what did Hollywood think: that straight women would get all confused and suddenly stop fancying their boy-crushes?). 'My Own Private Idaho' is the film that conclusively disproved that lazy assumption. River Phoenix and Keanu Reeves play a pair of rent-boy drifters on the streets of Seattle – and still the tweenies swooned and put their posters up on the walls. Gus van Sant's film is dreamy, earthy and pretentious in the best sense, and both leads are impossibly beautiful. TH
Watch the trailer here:
Number 3
Happy Together (1997)
Director: Wong Kar-wai
Cast: Leslie Cheung, Tony Cheung
Love hurts in Wong Kar-wai's characteristically swoonworthy account of the co-dependent tango between impulsive Ho (Leslie Cheung) and down-to-earth Lai (Tony Cheung), a Hong Kong couple adrift on the other side of the world. Having decamped to Argentina, the pair prove incapable of nourishing one other yet equally incapable of ending the relationship that defines them. Powerful performances are supported by Wong's elliptical structure and the superb work of regular collaborators like cinematographer Christopher Doyle and production designer William Chang. Made in 1997, it's a metaphor for Hong Kong's handover to China and an unforgettably poignant bad romance. BW
Watch the trailer here: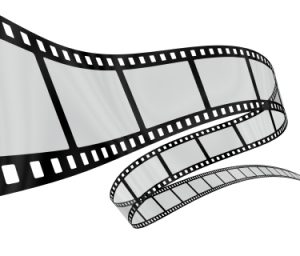 Number 2
Boys Don't Cry (1999)
Director: Kimberly Peirce
Cast: Hilary Swank, Chloë Sevigny, Peter Sarsgaard
The transgender experience is now better represented on screen, but in 2000 it felt genuinely ground breaking when Hilary Swank picked up an Oscar for her performance in the true story of a young transgender man Brandon Teena. Writer-director Kimberly Peirce embraces head-on the tragedy of Brandon's story. Forced to leave his Nebraskan hometown after it was discovered he was born a woman, his loving relationship with Lana (Chloë Sevigny) was later cut horribly short by fear and prejudice. But, despite the overwhelming sadness, this remains an empowering story told with strong empathy. DC
Watch the trailer here:
Number 1
Brokeback Mountain (2005)
Director: Ang Lee
Cast: Heath Ledger, Jake Gyllenhaal
A predictable winner, perhaps, but a worthy one. With Ang Lee's devastating drama, gay cinema crossed decisively into the mainstream – better late than never. These characters weren't camp sidekicks, GBFs or comic relief, they were rugged, old-school romantic heroes. And this wasn't some obscure indie aimed at a specific market, but a major-studio, take-your-Gran, Oscar-bait melodrama. It's also, lest we forget, a breath taking work of cinema: lovingly scripted and beautifully played by both leads, with Lee channelling the spirit of John Ford as his camera pans over the granite vistas of the Rocky Mountains. His film – his masterpiece – will be every bit as enduring. TH
Watch the trailer here: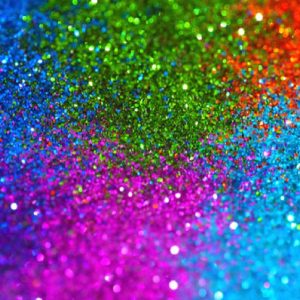 The "Time Out London" List above contains a fantastic variety of movies chosen by pioneers from the LGBT community. However on a personal note. In my eyes no list of gay movies can be complete without the fabulous titles below.
Homo Cinema
Rocky Horror picture show (1975)
Director: Jim Sharman
Cast: Tim Curry, Susan Sarandon, Barry Bostwick
A newly engaged couple have a breakdown in an isolated area and must pay a call to the bizarre residence of Dr. Frank-N-Furter.
Watch the trailer here:
The Adventures of Pricilla Queen of the Desert (1994)
Director: Stephan Elliott
Cast: Hugo Weaving, Guy Pearce, Terence Stamp
Two drag queens and a transsexual travel across the desert to perform their unique style of cabaret.
Watch the trailer here:
Torch Song Trilogy (1988)
Director: Paul Bogart
Cast: Anne Bancroft, Matthew Broderick, Harvey Fierstein
Tony Award-winning actor and playwright Harvey Fierstein re-creates his role as the unsinkable Arnold Beckoff in this film adaptation of the smash Broadway play TORCH SONG TRILOGY. A very personal story that is both funny and poignant, TORCH SONG TRILOGY chronicles a New Yorker's search for love, respect and tradition in a world that seems not especially made for him. From Arnold's hilarious steps toward domestic bliss with a reluctant school teacher, to his first truly promising love affair with a young fashion model, Arnold's greatest challenge remains his complicated relationship with his mother. But armed with a keenly developed sense of humor and oftentimes piercing wit, Arnold continues to test the commonly accepted terms of endearment–and endurance–in a universally affecting story that confirms that happiness is well worth carrying a torch for.
– Written by Michael Braem
Watch the trailer here:
The Crying Game (1992)
Director: Neil Jordan
Writer: Neil Jordan
Stars: Stephen Rea, Jaye Davidson, Forest Whitaker
A British soldier is kidnapped by IRA terrorists. He befriends one of his captors, who is drawn into the soldier's world.
Watch the trailer here:
The Fruit Machine (1988)
Director: Philip Saville
Writer: Frank Clarke
Stars: Emile Charles, Tony Forsyth, Robert Stephens
Two gay teenagers go on the run after witnessing a murder.
Watch the dance off scene here:
The Birdcage (1996)
Director: Mike Nichols
Writers: Jean Poiret (play), Francis Veber (earlier screenplay)
Stars: Robin Williams, Nathan Lane, Gene Hackman
A gay cabaret owner and his drag queen companion agree to put up a false straight front so that their son can introduce them to his fiancée's right-wing moralistic parents.
Watch the trailer here:
Rent (2005)
Director: Chris Columbus
Writers: Stephen Chbosky (screenplay), Jonathan Larson (book)
Stars: Taye Diggs, Wilson Jermaine Heredia, Rosario Dawson |
This is the film version of the Pulitzer and Tony Award winning musical about Bohemians in the East Village of New York City struggling with life, love and AIDS, and the impacts they have on America.
Watch the trailer here:
Jeffrey (1995)
Director: Christopher Ashley
Writers: Paul Rudnick (play), Paul Rudnick (screenplay)
Stars:
Steven Weber
,
Michael T. Weiss
,
Peter Jacobson
Jeffrey, a young gay man in New York, decides that sex is too much and decided to become celibate. He immediately meets the man of his dreams and must decide whether or not love is worth the danger of a boyfriend dying.
Watch the trailer here:
Bent (1997)
Director: Sean Mathias
Writers: Martin Sherman (screenplay), Martin Sherman (play)
Stars: Lothaire Bluteau, Clive Owen, Mick Jagger
Max is gay and as such is sent to Dachau concentration camp under the Nazi regime. He tries to deny he is gay and gets a yellow label (the one for Jews) instead of pink (the one for gays). In camp he falls in love with his fellow prisoner Horst, who wears his pink label with pride.
Watch the trailer here:
The boys in the band (1970)
Director: 
William Friedkin
Writers:
Mart Crowley
(play),
Mart Crowley
(screenplay)
Stars:
Kenneth Nelson
,
Peter White
,
Leonard Frey
Tempers fray and true selves are revealed when a heterosexual is accidentally invited to a homosexual party.
Watch the trailer here:
If you would like your favourite movie added to the list above please email hiya@haemosexual.com