Previously unseen Cabinet documents show senior ministers in the 1987 Conservative Government pursued a deliberate policy of not accepting any responsibility for allowing contaminated blood products to be given to haemophiliacs.
The papers also show ministers tried to limit the Government's financial liability to victims – despite privately acknowledging it could not "refute convincingly" the allegation that it was at fault.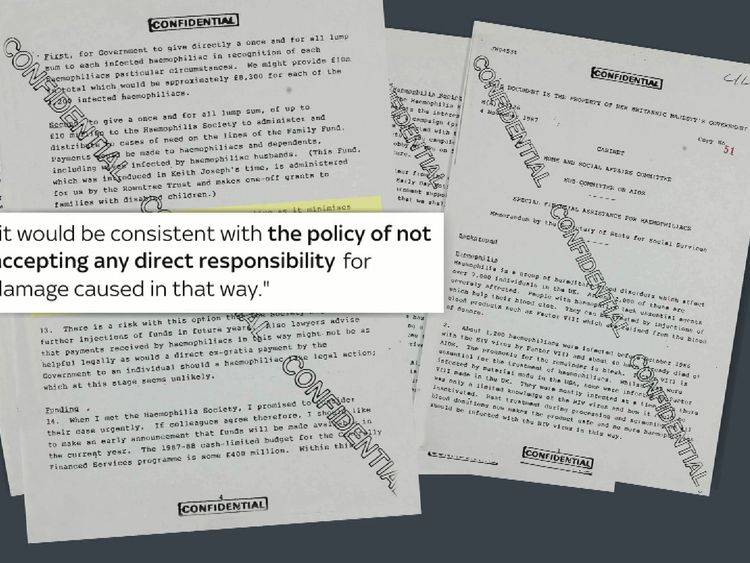 In the 1970s and 1980s more than 4,000 British haemophiliacs were given blood products contaminated with HIV and Hepatitis C.
Because the UK was not self-sufficient in blood products the substance – called Factor VIII – was imported from the United States, where it had been manufactured with blood drawn from multiple donors.
These included prisoners, habitual drug users and sex workers who had been paid for their blood.
Campaigners say the cabinet papers amount to evidence of a cover-up.
For more coverage and to continue reading: